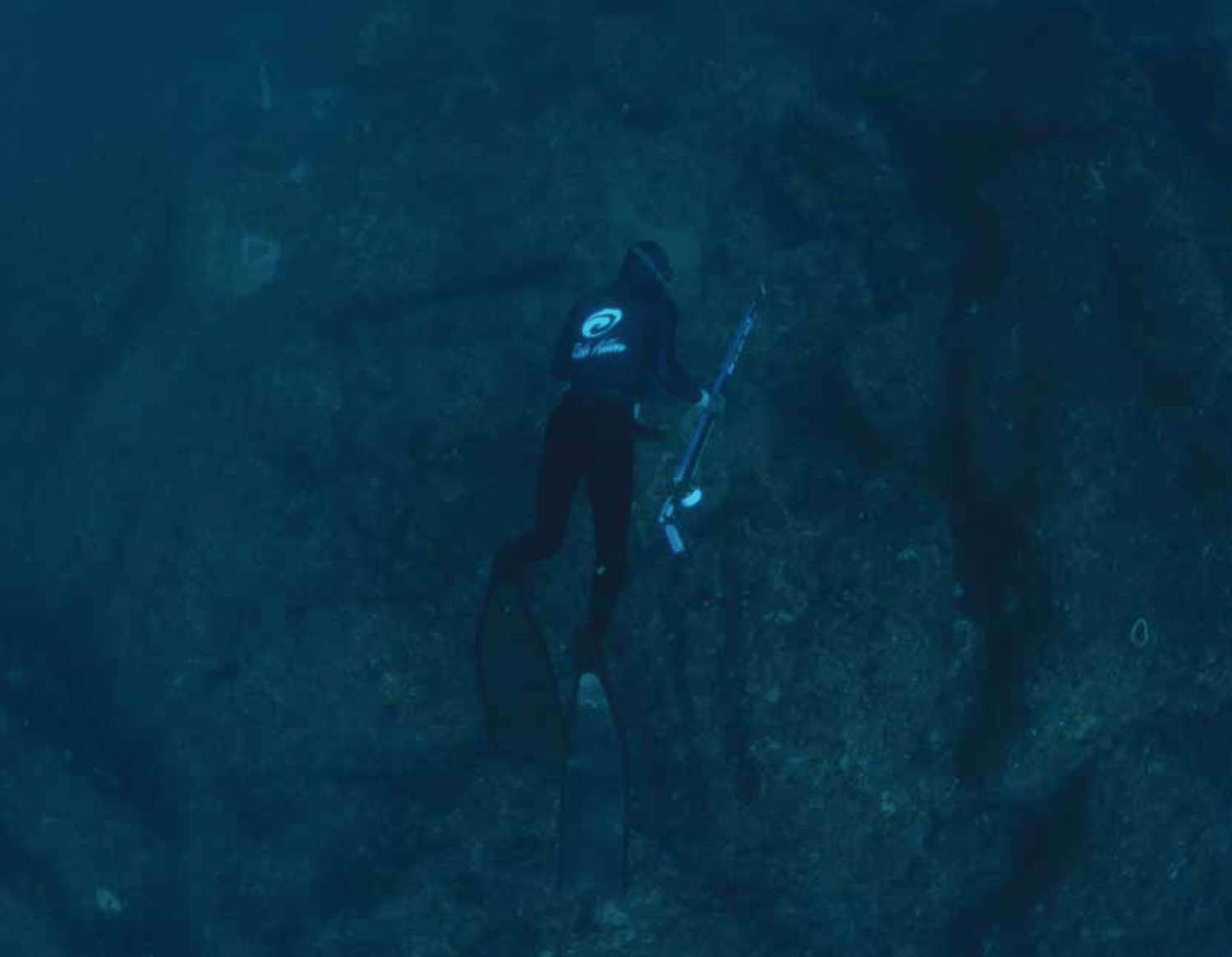 BASICS OF WARMING UP:
Before doing any form of exercise, you should take timeout to stretch and warm up properly, a good habit to develop. One of the best forms of stretching/warm-up exercises for freedivers is yoga. This not only loosens tight muscles, relaxes the mind, but improves muscle strength and flexibility while assisting in the oxygenation of the blood. Alternatively develop your own stretching routine, make sure you stretch all main muscle groups and include deep breathing in your routine to flush out as much excess C02 as possible.
WARNING
Should you at anytime feel otherwise different, abort exercise and return to a normal breathing pattern until composure has been regained. If symptoms persist, stop all exercising immediately and seek medical advice.
3 MAIN FUELS TO SUSTAIN LIFE.
1. Food for energy, we can live for a number of days without food until we reach critical levels of malnutrition.
2. Liquids for hydration, depending on conditions, man can live a number of days without re-hydrating until reaching critical levels of dehydration.
3. Air! Without air we can only survive a few minutes before passing on.
We'll focus on basic breathing skills as well as the dangers of hyperventilation. This knowledge will assist you to extend your breath hold ability.
VENTILATION SKILLS PART 1:
It's common knowledge the slower your heart beats, the slower the blood circulates in your body, making it an efficient mechanism for extended apnea periods. When you perform facial immersed breath holds, your heart rate will start to decrease, the longer you maintain in a state of apnea, the further your heart rate slows. This action is referred to as the Mammalian Reflex and is labeled as the EASY PHASE.
Once diaphragm contractions start, your heart rate will dip a little and then will start to accelerate as the discomfort of your apnea increases, this is labeled as the STRUGGLE PHASE. Breathing is normally deep and heavy, almost a hyperventilation after a breath hold and your heart rate will increase by quite a bit. This is happening because the body is trying to blow off as much of the accumulated C02 as possible. The oxygenated enriched hemoglobin's are being circulated through your body as quick as possible to feed all the cells with much needed oxygen.
THE COMPLETE BREATHING CYCLE can be broken into three phases, namely:-
DIAPHRAGMATIC:
Breathing occurs as the diaphragm is flexed downward and the abdomen and lower rib cage is pushed outwards. The exhalation is just the reversal, allow the diaphragm to relax retracting upwards into its natural position. This type of breathing is practised in Yoga.
THORACIC:
Breathing occurs as the chest and upper rib cage risers, abdomen does not rise in this instance. Breathing is shallower than abdominal breathing.
SUBCLAVIAN:
Additional breath forced into the upper part of the lungs and airways, move shoulder slightly back and down when abdomen and thorax are both fully expanded, this action will allow you to force more air into the lungs and upper airways.
HOW TO PERFORM A COMPLETE BREATHING CYCLE:
Start by breathing in slowly and focused into the lower part of the lungs by flexing the abdomen and the lower part of your rib cage outward, when abdomen and lower rib cage is fully extended outwards, carry on breathing and commence to raise the chest and upper rib cage until the lungs have reached full lung capacity. At this stage move shoulder slightly back and downwards, take the last final gulp or two of air and fill up the upper part of the airways. Pause for a brief moment when lungs are completely filled and begin the processes of exhalation through the mouth forcefully. To exhale, reverse the process by starting to exhale the air in the upper airways then the chest and finally the abdomen, forcefully emptying your lungs until you cannot expel anymore air.
Continue this breathing cycle for about 2 minutes at a stretch, then return to your normal breathing rhythm for about 3 minutes or until you feel rested and begin the cycle all over again for another 2 minute stretch. Repeat this process three to four times maximum in one session.
HYPERVENTILATION:
Defined as more than 25 breaths per minute,
this form of excessive rapid breathing reduces C02 drastically. This practice can be very detrimental to a breath hold dives, risking in falling prey to the much dreaded blackout. Hyperventilation is often used by freedivers to flush out carbon dioxide from the lungs to suppress the breathing reflex for longer. Don't mistake this as an attempt to increase the body's oxygen store. The body can only absorb so much oxygen and no more. By hyperventilating, you increase the risk of suffering a blackout because due to reduced carbon dioxide levels in the blood thus fail to trigger the breathing reflex.
In reality, what happens is the C02 levels may fall too far below the critical threshold and if 02 levels are consumed before C02 levels can recuperate back to the critical threshold, you stand a high risk of suffering a blackout if 02 levels become critically low. The aim is to saturate the blood with oxygen and not to fool the body by dropping the C02 levels well below the critical threshold so that you may delay diaphragm contractions when holding your breath thus extending apnea periods. Avoid pre-dive hyperventilation and repeated hyperventilation without waiting till the gasses stabilize.
CALMING THE MIND
As you mature in apnea, you realize that every time you enrich your training routine and begin to feel the benefits of it, the quicker you move onto the next level of apnea awareness. One such link in this chain of apnea evolution is the ability to calm the mind. A very important process often disregarded due to the mental discipline required to achieve a state of mental tranquility. All you need to do is to get a quite space where you can retreat to, away from all distraction. Lie of sit, close your eyes an allow your body to relax first followed by allowing thoughts to flow in and out of your mind and move you attention to your breathing and heart beat. Maintain this state of mind. In the beginning, you may find it a little difficult, keep practicing and you'll start achieving results.
Combine calming the mind with your breathing exercises, however you should concentrate on the breathing until such time you are ventilating properly without thought behind it. It is very difficult in the beginning and there will be many times that you can not settle down, persevere and you will be rewarded at the end. Keep the freediver's philosophy for this one … "Make your worst day your best, anything over and above that can only be an added bonus"
Back to Basics Dive Nutrition So, there you are driving back home after a long day of spearfishing. You are deep in conversation with your dive buddy and it dawns on you that you […]
Back to Basics In the last issue of USM, we covered the basics on how to perfect the duck dive. In this issue we will be covering the descent. We will teach you […]
Back to Basics Bottom Time In the past few editions we have covered the typical dive from the breathe up, the duck dive and how to descend correctly to your target depth. You […]
OUR BLOG
Related How to Articles