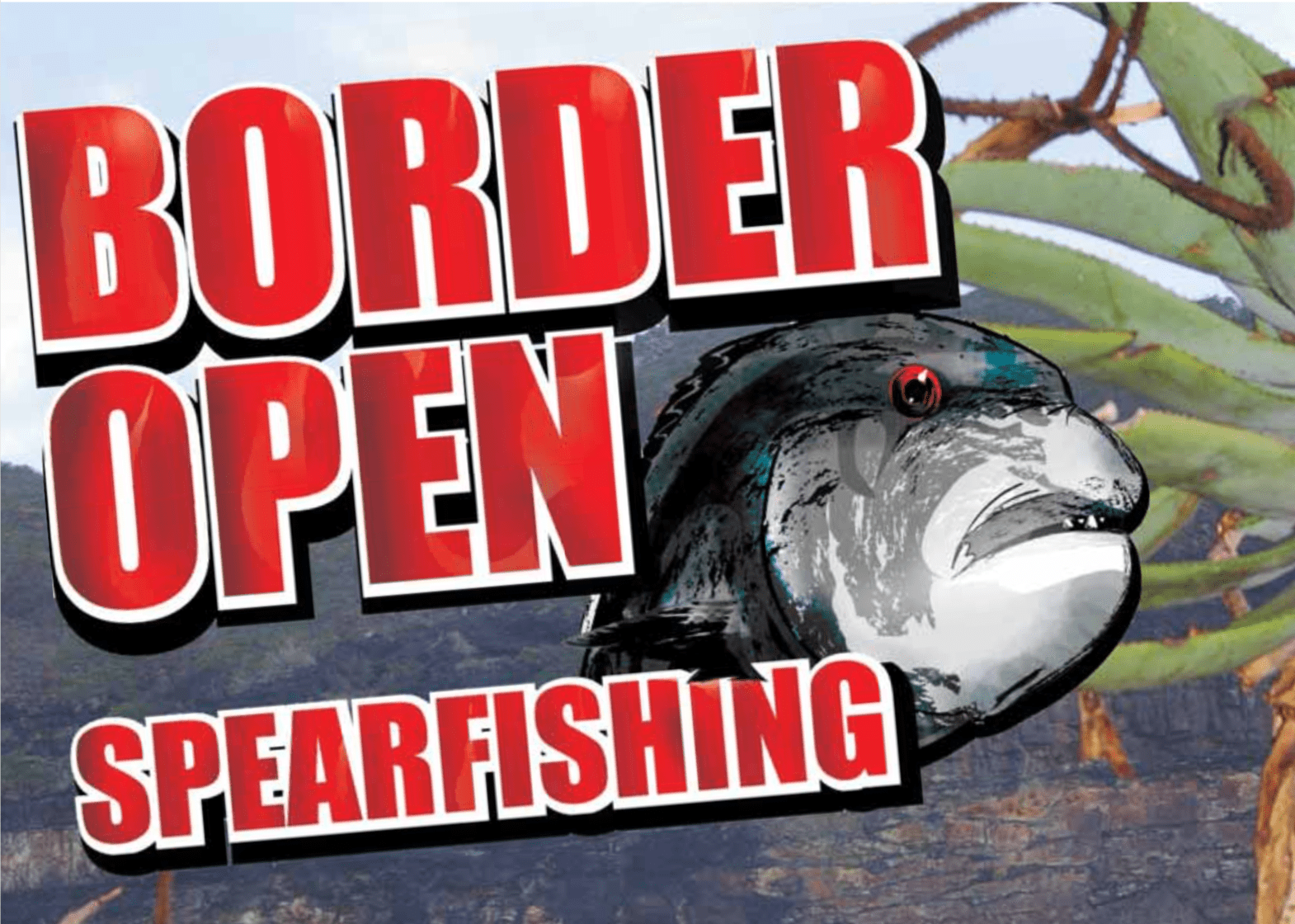 If you have never been to the Transkei before, all the pictures in the world can not conjure the feeling you get when you see the majestic cliffs that plummet into the sea. The place is so far removed from what I am used to, it felt like I was on a different continent. This wasn't to be the only thing that was different, everything about this trip was a challenge to what I am used to, and the way I see spearfishing.
You see I live in a very special place were game fish are plentiful and access to reefs from the shore is relatively easy, and the water is generally dive-able most months of the year. So we very seldom venture out, there is little need other than a change of scenery or to get away from the holiday makers. And so my perspective on spearfishing has been through this lens, I have battled to understand for years how people would actually get a trill out of shooting a small reef fish. Or why they would target them, when there are bigger fish to target like Cuta and Snoek.
Well there was to be more than one of these questions answered on this trip to the Boarder Open in the Transkei. This being my first trip to the 'Hole in the Wall' I was naturally excited about seeing a new place, but I was not overly excited about the diving especially when the reports of messy and dirty seas were filtering their way back to us. About the only thing that was partially enticing was the thought of getting a big Cracker or Poensie, but the sea was so bad there was even a chance the whole comp was to be called off. Pulling out wasn't really an option, I had set the time aside to go down and get a story for the magazine. Rob Allen had kindly offered to host me for the weekend, and being a sponsor they were going down regardless.
So there I was -I had cleaned up an old 900 reelgun, a new rubber and spear would make it more than functional. My next smallest gun is a 1.3 which on hearing the vis report it got left behind. The trip down was fairly uneventful other than the odd phone call back and forth from the guys already there debating whether we were going to be diving or not. I figured worst case scenario I would get some great barfly action shots of the guys for the back of the mag.
The Transkei is much like any back end part of Natal, well thats until you hit the coast. The moment we had unpacked I was off with my camera to go and explore, only to chased back indoors by sudden down pour of rain. It passed over and this time jacket in hand I ventured out again, and bumped into Corrie Versluis and Trevor Hutton on their way to see the 'Hole in the Wall'.
Corrie is an old hand at diving the Kei and I started to pick his brain on how things worked there. It became very apparent that unless it was an exceptional day I wasn't just going to go out there and shoot a Poensie or a large Cape Yellow Tail.
We eventually got to the beach were you can look straight through the wall of rock planted in the sea. It was amazingly beautiful with its twisted milkwoods and beach of pebbles, set in an overcast gloom that made it feel some what prehistoric. We had to do an about turn to get to the pre-comp briefing in the Hole in the Wall Hotel's pub.
The Boarder Undersea Club who were hosting the comp decided as long as the launch was safe they would run the comp and hope for the best. So there went my first opportunity for barfly shots as everyone scuttled off to get an early night.
It was too early to go to sleep so we sat around the chalet going over the next days strategy, based on a report of cleaner water to the north. This is were I met James Lawson Smith a current Springbok diver, who was also going to be diving with us. He had a bunch of gps marks and between him and Jeremy they plotted the mornings course of action.
The competition was to be run on the same rules as Nationals and we all met behind backline for the official start. We shot off north for about 20km in a rather ruffled sea. We check a few spots, the water wasnt too bad. It was about 3-4m on the bottom enough to shoot fish in. The first spot was in 15m, but in the gloomy very cold for me water it felt more like 25m! We scratched around for fish that would weigh, but it was very quiet.
Our plan to dive the northern reefs turned out to be a lemon. So we decided to turn tail and head back south.
The south was a lot better, but the guys there had a 3hour start on us there and had already gotten some good fish including a Poensie. There were a lot more fish on these reefs, and although the vis was only about a meter on the surface it was a good 6m at the bottom at 20m.
There was quite a current running and every time we got back onto the spot James and Jeremy were very quick to get down and get fish. I realised that the way I was used to diving was totally ineffective in these conditions. I was spending way to long on the bottom and and then having to spend extra time recovering on the surface.
I started to adjust my diving and my dive rate went up but I was still no match for James who on every drift would get one or two more dives in than I would. And at the end of the day he had 5 weighers to my 2! Jeremy also only had a 2 weighers, but he got a good sized Bankie that would earn him some good points.
At the weigh in the guys who got to the southern reefs early did well, and Greg Audi and Corrie Versluis both got Poensies. The weigh in was held under a tree around the pool area with every one thawing out in the afternoon sun.
As each bag of fish was weighed and marked down by the weigh master there was a whole lot of joking and pulling the mickey out of each other. And it seemed like snorkelitus had seriously effected the communication between the judges and weigh master, which only fueled the jesting even more. We had a couple hours to recoup before the prize giving and some of the guys tried to get some shut eye. Some of the uys had started to crack a couple beers and got the festivities underway. The prize giving started of with a number of guys getting fines including myself, but no one complains for getting free beer! Greg Audi took top honors for both the biggest fish and overall points winner. Kurt Roberts came second with a very impressive bag of fish considering the conditions and James Lawson-Smith came third. There were loads of prizes from Rob Allen, Leisure Yamaha, Pelaj, and the Hole in the Wall Hotel. Every one came away with something for their efforts, and there were loads of smiles all round.
Overall the Boarder Open was one of the best comps I have been to in recent years, the spirit amongst the guys was amazing and it will go down as one of the social event of the year for me. Well done to the Boarder Undersea guys especially Paul Touich, Bokkie, Kurt Roberts, Martin Victor and Pete Dreyer for brilliant comp, this is definitely one to look out for next year.
Red Alert  Being a young spearo from Cape Town and having to report to two bosses daily isn't exactly my idea of a fun time - but then neither was finding […]
Getting Back on the Horse Mark: "Sliding over the edge, I was in first as usual: a reputation I was keen to uphold. I loaded my Rob Allen carbon gun, did a quick scan of the […]
Ascending Expectations If there's one thing I have learned from all the spearfishing trips I've been on, it's to prepare for the best, but to lower your expectations. This […]
OUR BLOG
Related Stories Articles