---
The ol' Buzz Bomb wine bag fl asher, is an old favorite addition to many seasoned spearos fl ashers. I often have guys coming around to show them how to make one. It is so dead easy and works like a 'Bomb'. What you will need is an empty sliver lining from a 5 liter wine or fruit juice box. One small cable tie a pair of scissors, and one 6 ounce teardrop lead sinker. Yes this is all you will need.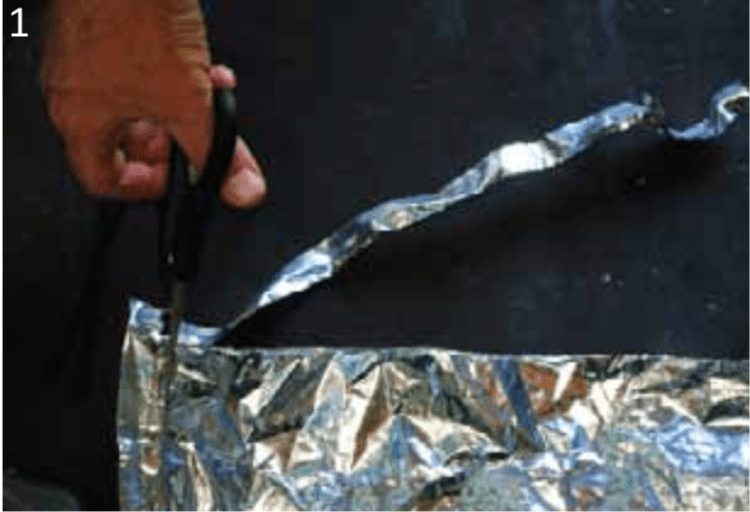 STEP ONE: Trim off the bottom and side edges of the wine bag leaving the top joined edge or seam in place, remove the tap.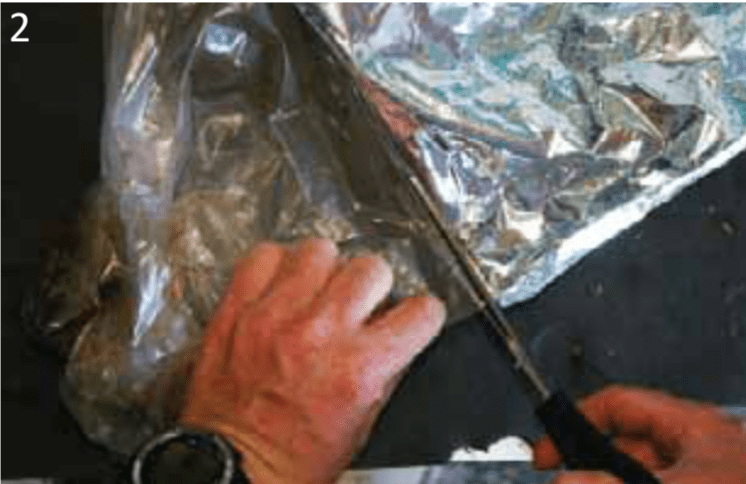 STEP TWO: Flip the bag inside out and trim off the inner plastic bag, leaving you with 2 A4 sized silver sheets attached at the top seam.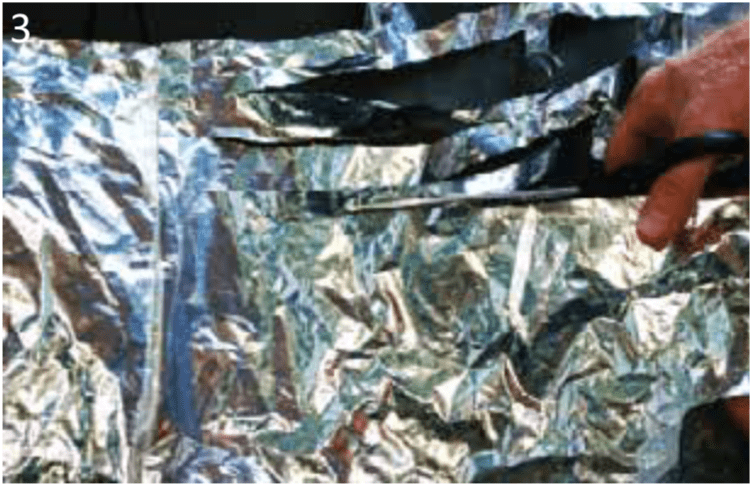 STEP THREE: Cut both sides into strips, start at the bottom and cut towards the join leaving about one percent uncut from the join. Each strip should be between 10-15mm wide. If they are too wide it does not move well in the water.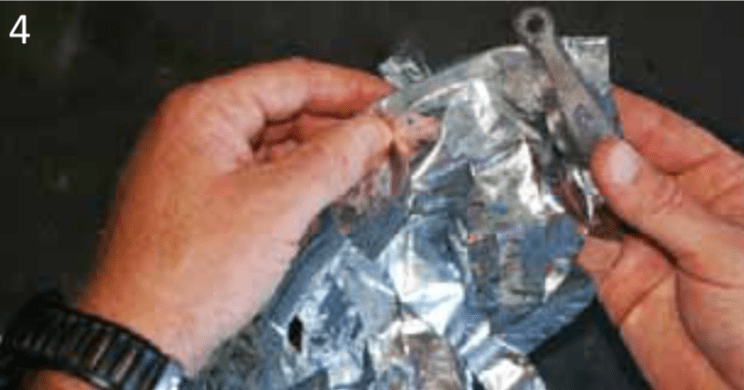 STEP FOUR: You should now have both sides cut into strips all held together by the top seam. Take the 6 ounce teardrop sinker and wrap the seam around the neck of the sinker just below the hole as tight as you can. You will probably land up covering the hole a bit but that is not a major issue, you can open it up again when you are finished.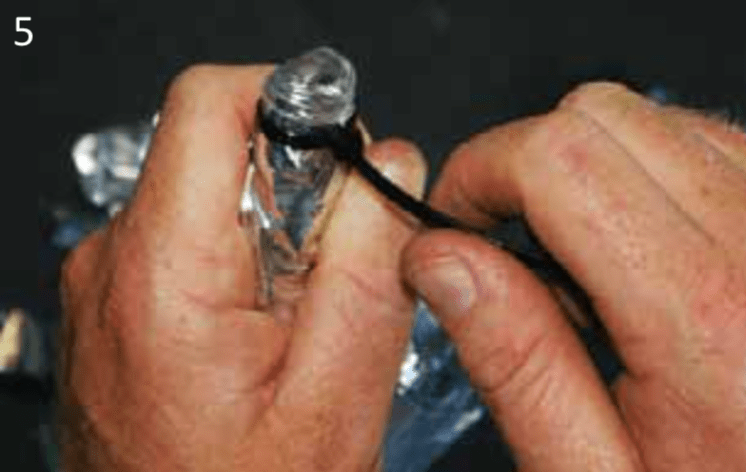 STEP FIVE: Holding the wrapped up seam and sinker in one hand take the cable tie and secure it as tight as possible just below the 'eye' or hole where the line goes through. Trim off the cable tie and add another one if necessary. You should now have a big silver squid thing with a lead head.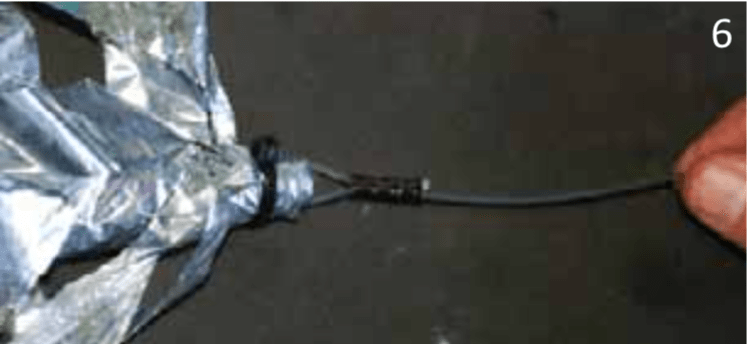 STEP SIX: Open up the whole or eye and thread through your fl asher line. Either tie a good knot or use a crimp to secure the buzz Bomb to the bottom of your fl asher. So that's it. Now you are done, it is that simple and probably one of the best fl ashers you will ever own.
USM would love to hear any success stories using this Buzz Bomb that you have just made. Cheers and happy hunting.
How To Constrictor knot STEP ONE: Lubricate the hole in the latex rubber band using silicon but even spit will do. STEP TWO: Insert the […]
Fins Understanding Types and Design The value of a good spearfishing fin cannot be over emphasized. A finis probably one of the most overlooked pieces of diving equipment. If you […]
The Ultimate Guide to Spearfishing Durban Bay There have been huge advances in diving masks over the last 10 years, and it was not so long ago that the only low volume mask of choice for the […]
OUR BLOG
Related How to Articles