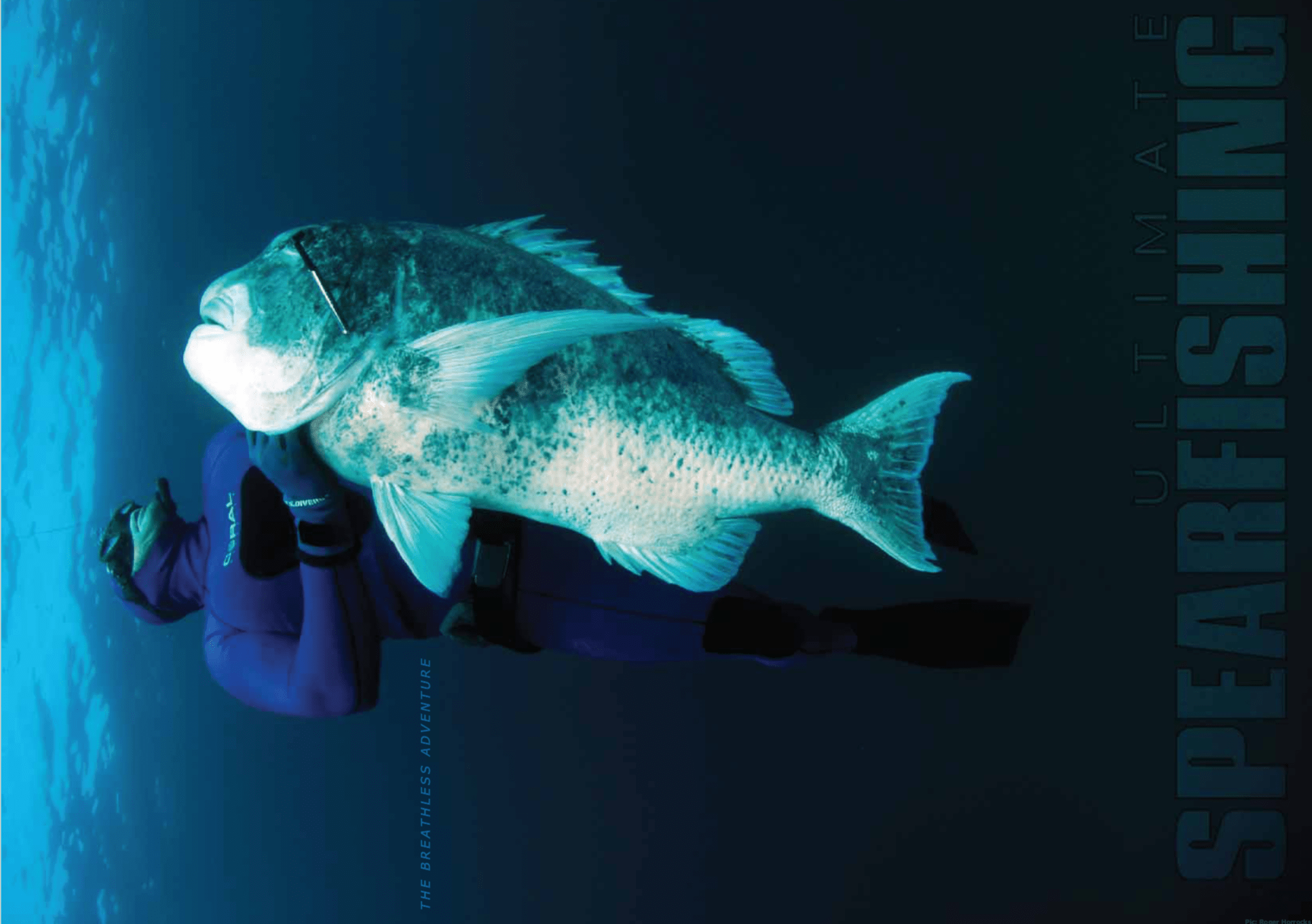 Living about 20km South of Perth harbour. There is a Next spot was further out and was a big ledge running in 20 meters of
launch site near my home called Woodman Point. Trouble is last weekend there was a Great White swimming in the harbour there. It swam up and down for a couple of hours and after my encounter with a shark off Rottnest Island (20km directly off Perth) a month ago I was keen to maybe try a different spot. It made sense to launch at Two Rocks (about 50km North of Perth) and when Laurent Basso invited me for a dive up there I jumped at the opportunity. I know everyone keeps telling me that there are few sharks here but I think that in winter they are definitely around. Most of the guys here only dive in summer when the water is 22 degrees and visibility is always better than 15m.
If you travel north from Perth city there are houses and buildings for about 30km, then there is nothing except road and flat countryside that looks like the Karoo. So after travelling another 20km I was surprised to find a well-built Marina with a slipway surrounded by a few holiday homes. About 2km offshore there was a surf break across a barrier reef that comes up from 20 meters to under 5m. This reef goes Northwards for about 1 000 km and is sandstone, much like Umdloti River mouth reef. Yesterday there was a 4-meter swell breaking across virtually the whole reef. Take note if you are a surfer. I saw some tubes there that would make any surfer sweat with excitement.
About 1km behind the surf break is reef in 10 meters. Another kilometre out and it is 15 meters deep. Another kilometre and it is 20meters with pinnacles coming up to 12 meters. So basically there is reef running parallel to the coast for 1 000km and the first 5 km offshore is less than 20 meters. The guys here don't dive deeper than about 21meters.
Laurent dropped me off in a spot in about 10 meters. Big surge, about 8 metres viz , 18degree water and sandstone reef covered in corals and kelp and sponges. Basically a mix of Sodwana and Cape Town. Saw a few Baldchin grouper (white chinned wrasse) of about 2kg,s each but left them. There were a few 6kg Chubb swimming around and a few Stone Bream. The Stinky's here have 2 dark bands on them.
Next spot was further out and was a big ledge running in 20 meters of water with sand on the inside. Viz was poor on the bottom and a shoal of Amberjack swam into me. I shot an 18kg one through the gills with my 1meter Rob Allen. Anton de Kock (from Cape Town ) was also on the dive and he lost one of about 30 kg's that was hovering under the ledge in a big swim through cave.
Next spot was another big cave area. Laurent shot and dropped a 20kg blue groper that popped off his 1.8-meter spear. I saw a big Bankie (Blue snapper). It was silver with blue pectoral fins and was about 8 kg's. I spent so much time gawking at the fish that it eventually lost interest in me and I ended up not pulling the trigger.
The next spot was a big sinkhole in the reef. The top of the reef was about 12 meters and the bottom of the sinkhole dropped to about 19 meters. There were clouds of little fish there. Normally the reef does not have clouds of fish on it. There was a big shoal of Chubb all around the 5 to 10kg mark. They looked like a big shoal of Cracker. I dived to the floor of the sinkhole and parked off like a squatting frog. I saw 2 big Amberjack come into the sinkhole but I ignored them. I saw 2 smallish Dhuffish about 5 meters from me and then I looked over my left shoulder. At first I thought it was a Potatoe Cod. It was facing me but didn't want to come any closer. I looked away, broke eye contact and tucked my 1 meter gun under my body. I stared at a rock to my right and true enough the big fish tried to swim around me to see what I was looking at. I sneaked a shot in just as the fish came into range. Thankfully I paralysed the fish because I was out of breath and there were a lot of ledges around me to reef the fish up.
I surfaced and started to pull the fish up. About 8 meters away I could see the fish. It was dark blue and looks exactly like a Natal Wrasse. Laurent took a few photo's and we then returned to the launch site about 3 km away. The fish weighed 28kg's on his scale at the house. Overall a typical winter day with lots of opportunity to get a feed or trophy fish. I am planning another dive next Wednesday a little further north.
Paradise Lost For years now, Southern Mozambique has been a favourite destination for South African spearfi shermen. It has all the appeal of the ultimate spearfi […]
Spearing in the Sea of Plenty Standing at the water's edge, fully kitted out in my camouflaged 7mm wetsuit, more often than not I have to ask myself: "What the hell am I doing […]
A Close Call Down Under About ten years ago, due to unforeseen circumstances, good fortune and blind luck I found myself in Australia for a second time. More precisely, the […]
OUR BLOG
Related Stories Articles