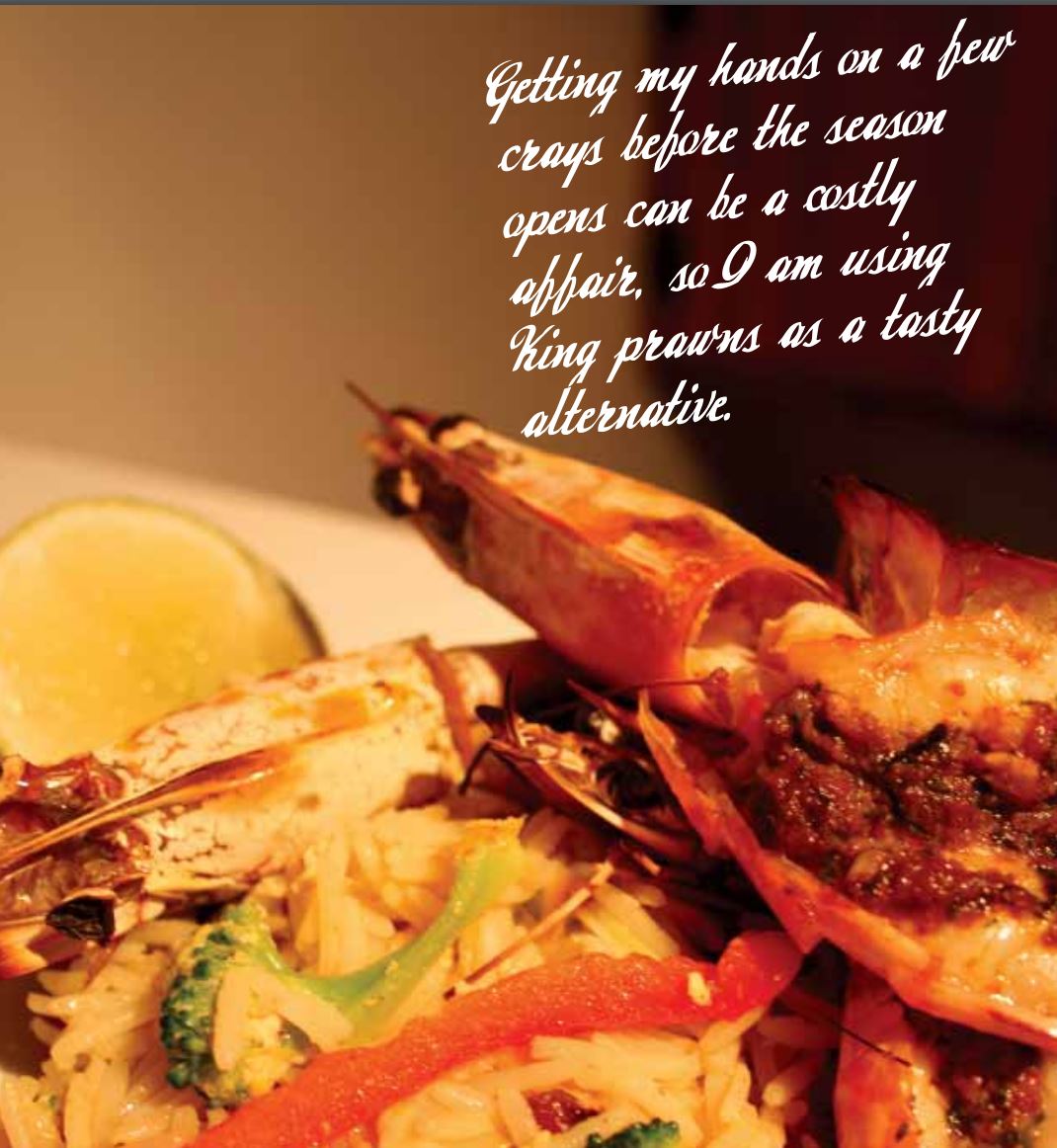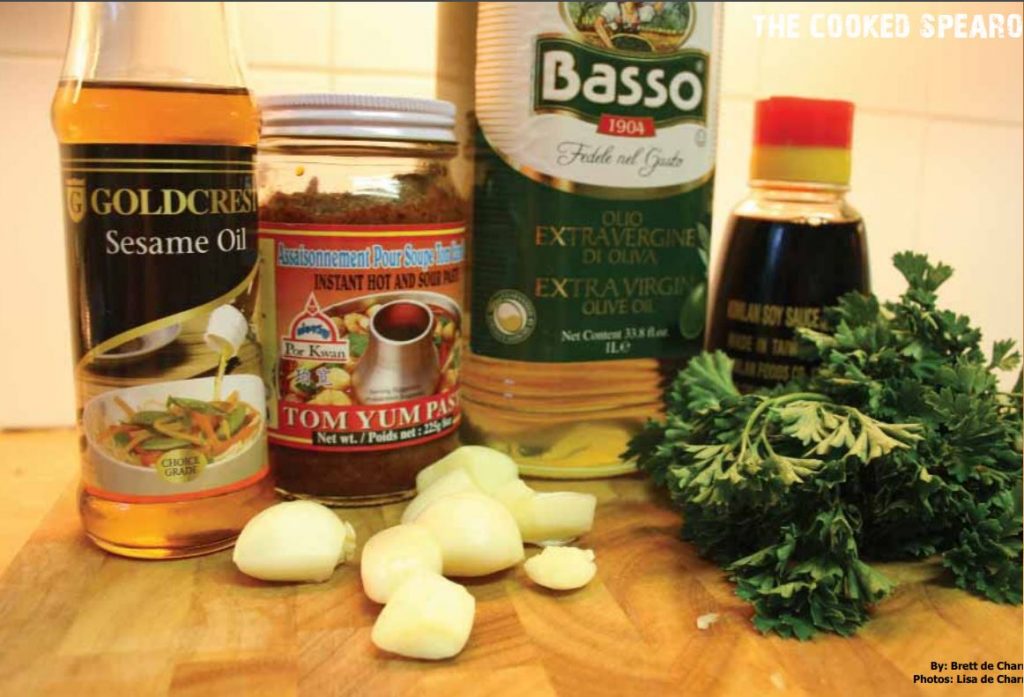 Contributed by:  Brett de Charmoy
I hope you had success with my last recipe and you understand how to cook fish a little better.
Can you believe its almost March again and for us on the Northeast coast that means the season opens for another tasty bounty that our rich coast has to offer… CRAYFISH.
You have to love their versatility, from boiled whole with a garlic lemon butter dip to a wholesome chowder. They can be made to suit any ones taste and as for wowing your guests these guys will earn
you some serious brownie points.
This issue I am using an ingredient that I use in quite a few other dishes called Tom Yum Paste. I like to use oriental pastes as quick and tasty shortcuts to my marinades and this one is full of things that love being put on seafood like lemongrass and a touch of chilli. You can get it from most oriental stores or your nearest Everfresh.
Getting my hands on a few crays before the season opens can be a costly affair so I am using King prawns as a tasty alternative. Split your quarry through the centre and rinse out the guts then place shell side down on a roasting tray ready for a good basting.
INGREDIENTS:
1Tbsp Tom Yum paste
4 cloves garlic
(crushed)
2Tbsp sesame oil
½ cup olive oil or
indulge yourself and
use butter
Handful of chopped
parsley
METHOD:
Mix all together well and spoon over the prawns or crayfish, cook under a hot grill or on the braai.
Finish off with a squeeze of lemon, serve with your favourite starch and enjoy.
OUR BLOG
Related Recipes Articles