Durability - 10
Design - 9
Hole Hunting Performance - 4
The Good
Big Blue has created another robust LED flashlight with high output coming in at 2600 Lumens in a rather small platform.
The Bad
Categorized as a  Photo/Video light the Molly 5 has a wide beam angle of 120 degrees which we find ok for shallower holes, but not narrow enough to penetrate the darker deeper caves.
The Bottom Line
While this light was not meant for spearfishing we thought we would give this bright compact light a try.  It is extremely bright and very easy to use, but we are finding lights with a 10 degree angle more appropriate for hole hunting.  We recommend the Al 1200 narrow beam.
Overview
Big Blue Black Molly V
Reviewed by Greg Fonts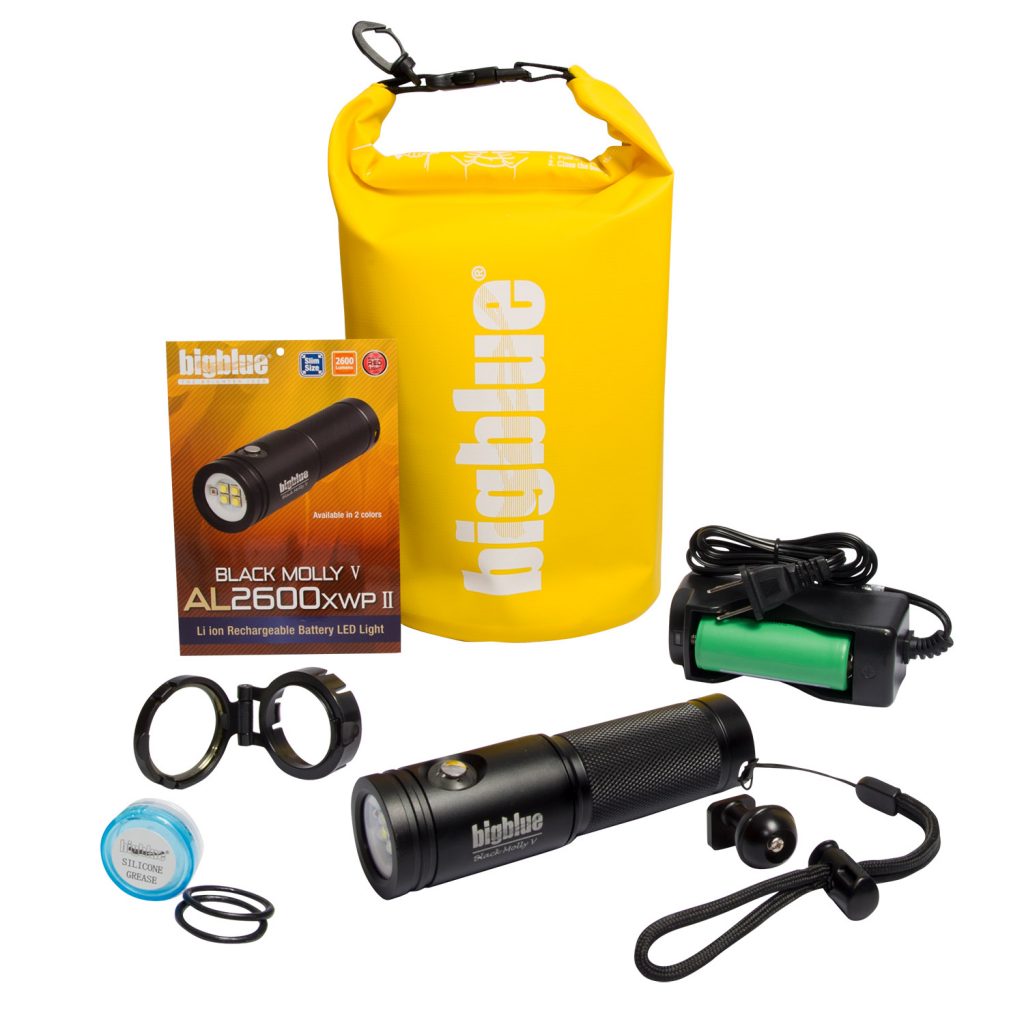 Big Blue has been on the dive scene since 2007 offerening a very wide range of dive light. While The Black Molly V was specifically designed for the Photo and Video world we wanted to test potential crossover for spearfishing. A really nice feature on this particular light is that you can turn the light on with one push and if you wait 2 seconds and push once again the light turns off.  This is a change from many of the lights out there that you half to cycle through brightness levels to turn off.
The light itself is very durable and easy to clip off to a belt when not in use. We recommend buying a second battery if you are consistently  using this light throughout a trip as on high it has a burn time of 2 hrs. When it comes to lighting up a cave or hole, it does so very well but the light has to be positioned in the hole or cave, you do not have the ability to spotlight from the outside.
The Black Molly retails for $299
Gear Torture Test
This flashlight was attached to a mini sub and taken down to 1000 meters.  The flashlight did not fail, the switch did lock on to sos mode due to the pressure.